Appliance Disposal – From $100
That's Rubbish handles all appliance removal & recycling jobs, large or small, at a great price! Appliance removal in the Vancouver area includes large appliances and small household appliances that can now be recycled.
Large Appliance Removal
Washers
Dryers
Fridges
Stoves
Dishwashers
Freezers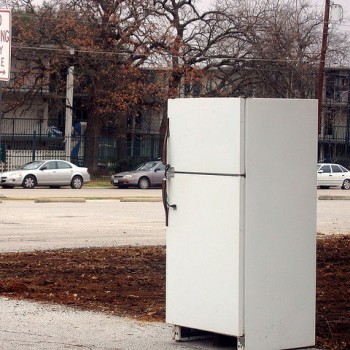 Small Appliance Removal & Recycling
There are more than 300 different types of small household appliances that can be recycled. You can visit the web site www.reginalrecycling.ca for the full list of items and where the closest depot is to your home. Here is just a few common household appliances that can now be recycled:
Blenders, Toasters
Hair Dryers
Vacuums
Scales
Iron
Fans
Clock Radios
Telescopes
Power Tools, Drill
Sewing Machines
Exercise Machines
Treadmills
The recycling hotline is a great resource if you are unsure if some products can be recycled. Call 604-Recycle (604-732-9253)
We are a local Vancouver-based, Family Owned Junk Removal Business and we believe that all junk that can be recycled, should be recycled. In addition, we only use licensed recycle dumps to dispose of junk removed from your home or business.
Appliance Removal Cost
Give us a call for your appliance removal needs. Our prices are among the lowest in the junk removal industry starting at $100 for Appliance Removal