General Yard Waste Removal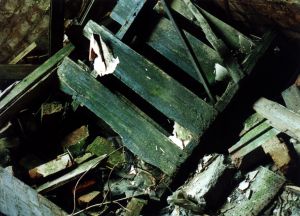 That's Rubbish is the solution for your trash removal needs including yard waste removal and disposal, removal of lawn trimmings to construction waste, etc. Most garbage collectors won't pick up yard waste because local landfills do not take it. Yard waste can easily be recycled and shouldn't be dumped into landfills.
When you need branches, trees, garden waste removal, or any other kind of yard waste removal, call That's Rubbish Junk Removal Service. Here are just a few popular items we consider to be general yard waste:
Old fence wood
Brush
Tree trimmings
Branches
Garden waste
Old lawn mower
Bikes
BBQ
Lawn furniture
etc.
Whats under your old deck ? Behind the garage ? Down the side of the house ? Well don't worry, That's Rubbish can take care of all that mess that your spouse has been avoiding for the past week, month, year !!!
Maybe you got busy on the weekend and decided to trim that laurel bush or take down that rotten fence or pull out that old forgotten lawn mower from under the deck. No Problem ! Just call our professional hard working crew and let us do the dirty work. All material collected will be sorted and recycled.
Call 604-261-3867 or Email Scott for a Free Estimate!