Mattress Removal – $120-$200 (inc. enviro. fee)
That's Rubbish offers mattress removal and recycling. Allow us to pick up your old mattress or box spring today and we will recycle it or donate it to a local charity. If you've tried it, you've probably learned that mattress disposal is not an easy task. You can't throw them in a dumpster or leave them on the curb. We will remove any of the following sizes:
* Mattresses and box springs are now banned from the landfill – let us take care of mattress removal for you.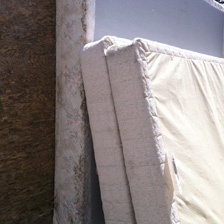 Mattress Recycling
All sizes of mattresses and box springs can now be disposed of in a more environmental way. By taking the mattress or box spring apart, the contents can then be recycled.
Mattress recycling is quite simple. After removing the outer shell of the mattress to be disposed of a metal bed spring is exposed and can now be removed and recycled as metal. Then the outer shell can then be disposed of properly.
Box spring recycling can be done the same way depending on the inside of the box spring. The inner of the box spring is either a wood frame and metal springs or just a wood frame. Using a set of bolt cutters will help in this process. Now exposed, the wood frame can be recycled as wood and the springs as metal.
Mattress Removal Cost:
Call Scott at 604-261-3867 now, or email us for help with your mattress removal needs.