North Vancouver Junk Removal
We do that ! North Vancouver Junk Removal at affordable Prices. Weather it's a Couch, TV, Appliances or just Old Junk Furniture, That's Rubbish Disposal can remove all types of misc Household items at a great price.
Get Rid of That Junk ! CAll 604 261 3867 NOW !
Household Junk We Take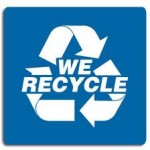 That's Rubbish can take care of your household junk removal at an affordable price. We remove single items like Couches, Mattresses, Appliances to full household junk removal clean outs. We recycle, and when possible will donate your items.
Free verbal quotes
Full service rates (Prices include labour and disposal fees)
Curb side rates! (Ask us about these rates)
Below is a list of popular household junk items that we will remove: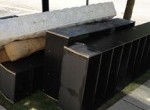 Junk Furniture Removal
Includes removal of Tables, Chairs, Hide-a-beds, Lazy Boys, Dressers, etc. That's Rubbish takes great care when removing large furniture items from your home and we do it all at an affordable price! Read more about junk furniture disposal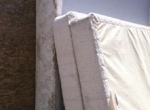 Mattress Removal
Whether it's a Single Mattress, Twin, Double, Queen or King size Mattress removal or box spring disposal, That's Rubbish! will remove and recycle any size mattress you throw at us. Read more about mattress removal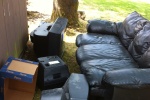 Couch Disposal
Whether it's a Sofa, Love Seat, Lazy Boy or hide-a-bed couch removal, That's Rubbish! will remove, recycle or donate to charity. Read more about couch disposal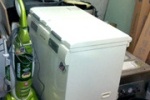 Appliance Removal
Includes fridges, stoves, microwaves, dishwashers, washing machines, dryers and more.. That's Rubbish always brings extra hands to make sure your junk is safely removed from your home. Read more about appliance removal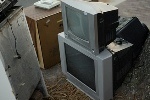 TV Disposal
With the new flat screen TV's we've had a lot of experience with TV disposal! We ensure they go to a depot that can recycle as many parts from the TV's as possible. Read more about TV removal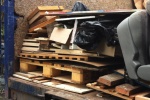 Renovation Junk Removal
We can dispose of all of your renovation junk and garbage including drywall, paint cans, old carpets, floor tiles, or Linoleum. Give us a call! Renovation Junk Disposal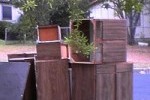 General Yard Waste Removal
Old fencing, rotten decking, brush, patio furniture – we're here to help you with whatever rubbish you need to be removed.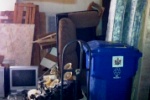 Commercial Junk Removal
Renovation materials, office clean outs, construction waste, parking lot maintenance and more.. view our commercial junk removal services.
We believe that all junk and rubbish that can be recycled should be recycled, which is why we stand by that motto. In addition, we only use licensed recycle dumps to dispose of junk removed from your home or business.
And, our pricing is among the lowest in the junk removal industry!